Olive Oils; Tuscan Herb - Infused Ultra Premium Certified Extra Virgin Olive Oil
200ml - $10.95 | 375ml - $15.95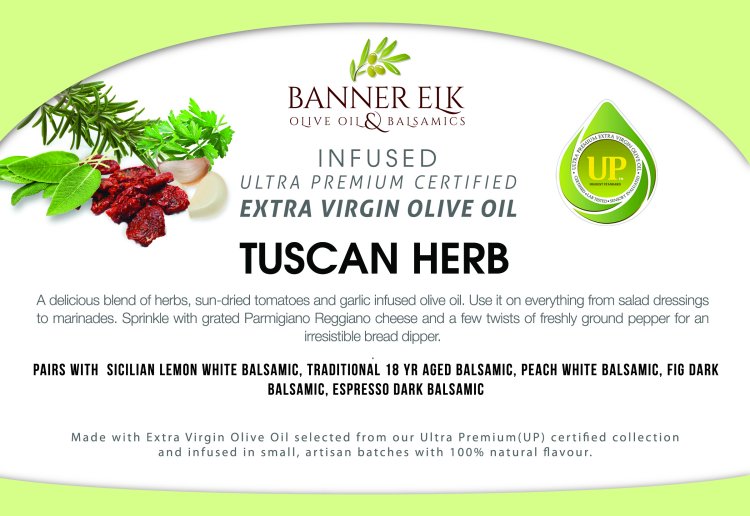 A delicious blend of herbs, sun-dried tomatoes and garlic infused olive oil. Use it on everything from salad dressings to marinades. Sprinkle with grated Parmigiano Reggiano cheese and a few twists of freshly ground pepper for an irresistable bread clipper.
Pairs With: Sicilian lemon white balsamic, traditional balsamic, peach white blasamic, fid dark balsamic, espresso dark balsamic.
This product is now available for purchase - Click Here!