Olive Oils; Garlic - Certified Premium Extra Virgin Olive Oil
200ml - $10.95 | 375ml - $15.95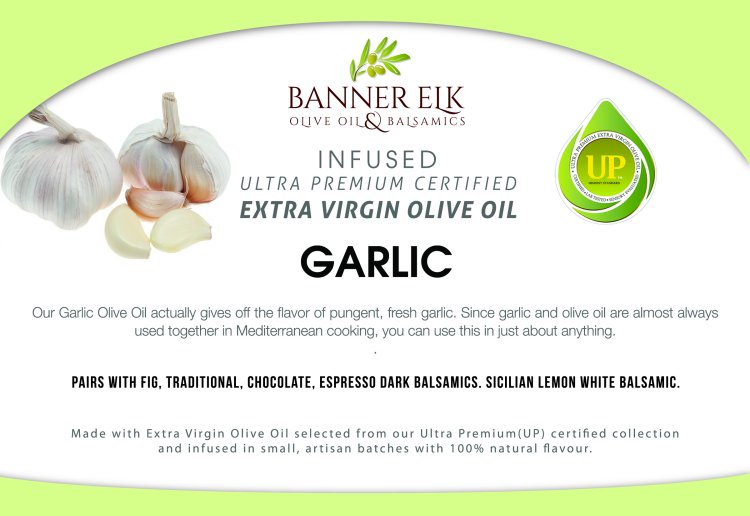 Our garlic olive oil actually gives off the flavor of pungent, freah garlic. Since garlic and olive oil are almost always used together in Mediterranean cooking, you can use this in just about anything.
Pairs With: Fig, Traditional, Chocolate, Espresso Dark Balsamics, Sicilian Lemon white Blasamic.
This product is now available for purchase - Click Here!