Olive Oils; Basil - Infused Ultra Premium Certified Extra Virgin Olive Oil
200ml - $10.95 | 375ml - $15.95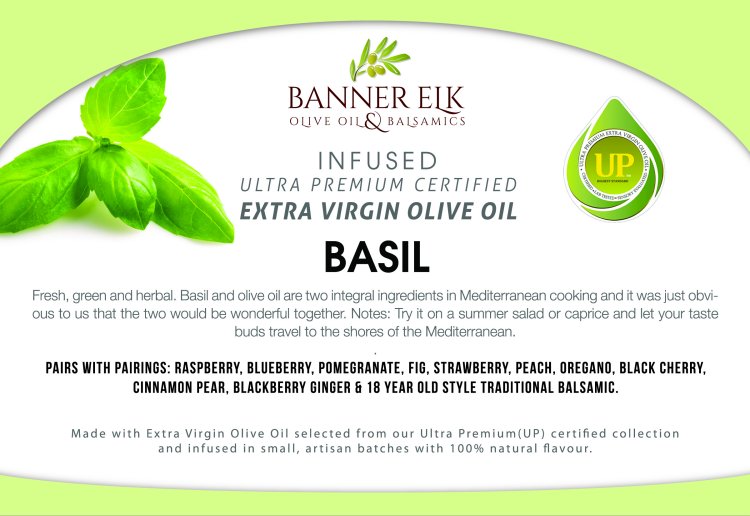 Fresh, green and herbal. Basil and olive oil are two inegral ingredients in Mediterranean cooking and it was just obvious to us that the two would be wonderful together. Notes: Try it on a summer salad or caprice and let your taste buds travel to the shores of the Meditarranean.
Pairs With: Raspberry, Blueberry, Pomegranate, Fig, Strawberry, peach, Oregano, Black Cherry, Cinnamon Pear, Blackberry Ginger, and Traditional Balsamic.
This product is now available for purchase - Click Here!